Warning: Old news to the sneaker heads and shoe geeks.
Every runner by now would've followed the recent development surrounding THAT shoe. News outlets hoping to channel traffic to their sites then chipped in with their opinion pieces and predictions (more often than not bearing clickbait titles) about impending bans on the Nike Next% and next-gen AlphaFly. Only a handful (this article is one of the few) really offer any intelligent discussion or putting the whole subject.
On Jan 31, World Athletics finally released a statement concerning the allowable parameters for competition shoes. Plenty of interesting points in there.
With the April 30th deadline approaching, shoe companies are rushing their prototypes into production. Good for us! If you've missed out on the shoe announcements, here's a recap of what were announced (and seen) over the past few days, starting with the Big Daddy of them all.
Nike
What's new: Nike Air Zoom Alphafly NEXT%.
RRP: Rumoured to be similar in price tag to the current Vaporfly series, limited release Feb 29 to coincide with the US Olympic Marathon Trials.
New Tech: Atomknit, upgraded stack height.
Carry-over Tech: Carbon plate, ZoomX midsole, Zoom Air (pod-shaped)
Comments: To be released alongside track spikes and the Air Zoom Tempo Next%, a new performance trainer (thought to be Turbo 2 replacement). I hope the Next% will not be discontinued because I think they're already rad enough for me 😀
Nike Media Release
Reviews: None available, yet.
Skechers

What's new: Speed Elite Hyper
RRP: US160, available Feb 17
New Tech: Carbon plate in a winglet configuration, Goodyear rubber outsole
Carry-over Tech: Hyper Burst midsole, M-Strike Geometry, mono-mesh upper.
Comments: Reviewed to be the most similar in feel to the Vaporfly.
Skechers Media Release
Reviews: RoadTrailRun | Doctors of Running
Saucony
What's new: 3 shoes -> Endorphin Pro, Endorphin Speed, and Endorphin Shift
RRP: US250, USD200, USD180 respectively. No release dates announced.
New Tech: Carbon plate (for Pro), TPU plate (for Speed), PWRRUN PB (for Pro) midsole, SpeedRoll Geometry
Carry-over Tech: PWRRUN (for Shift)
Comments: Released as a trio for racing, speed work and training respectively, the 3 shoes are accorded fresh and light pastel colorways. Couldn't locate Saucony's Media Release, so here's one covered by Canadian Running Magazine
Reviews: None available, yet.
Brooks
What's new: 2 shoes -> Hyperion Elite and Hyperion Tempo
RRP: USD250 (Elite) and USD150 (Tempo), selected release Feb 27 and Jun 1 respectively.
New Tech: Carbon Plate, DNA Zero midsole (for Elite), DNA Flash (for Tempo)
Carry-over Tech: Brooks' underwhelming look.
Comments: Boring utilitarian look. Believe In The Run guys weren't impressed with the harsh ride. Brooks' reported lifespan of only 100 miles!
Brooks Teaser | Forbes Coverage
Reviews: Believe In The Run (Hyperion Elite | Hyperion Tempo | RoadTrailRun (Hyperion Elite | Hyperion Tempo)
New Balance
What's new: FuelCell TC
RRP: USD200
New Tech: Carbon Plate
Carry-over Tech: FuelCell nitrogen infused midsole seen in the Propel and Rebel.
Comments: Plenty of design cues carried over from the Rebel but without the lateral flange. Unable to find any news from NB so here's some coverage by RunnersWorld.
Reviews: RoadTrailRun
adidas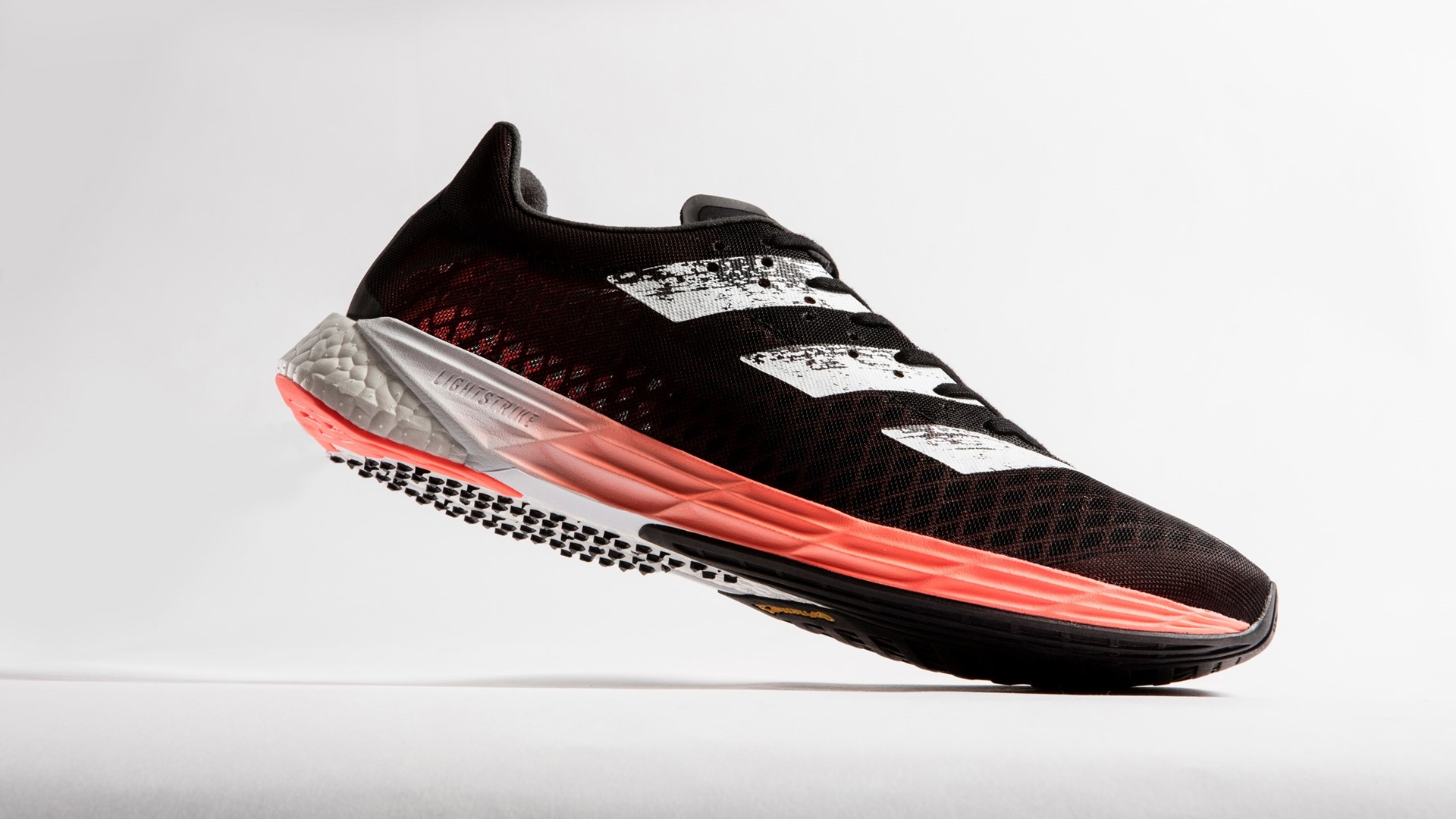 What's new: AdiZero Pro
RRP: Euro 180 (approx USD196), selected release Apr 1, worldwide May 15.
New Tech: Carbitex Carbon Plate
Carry-over Tech: Continental rubber outsole, Boost heel midsole, Lightstrike forefoot midsole.
Comments: Lightstrike isn't new. It's featured in the current AdiZero RC2 flat. They look pretty good, although I doubt they'll be as featherweight as the Nike due to the continued use of Boost midsole.
Adidas Media Release
Reviews: None available, yet.
Spyshots on social media have emerged showing the rumoured Hoka Carbon Rocket X (Hoka already have the Carbon X and Carbon Rocket), Mizuno and Asics.